A major feature of attack surface monitoring (ASM) in Coalition Control is the ability to monitor third parties for risks that pose potential threats to your own organization. Depending on your account level, you can add a number of third parties whose public internet attack surface and vulnerabilities can be monitored within your organization's account. External organizations to add might include partner organizations, vendors, or suppliers with whom you frequently interact, as a compromise of one of these entities could result in any number of risks to your own organization.
To add an organization for third party monitoring, select the Company Dropdown on the left-hand navigation and click "Add a Third Party Company"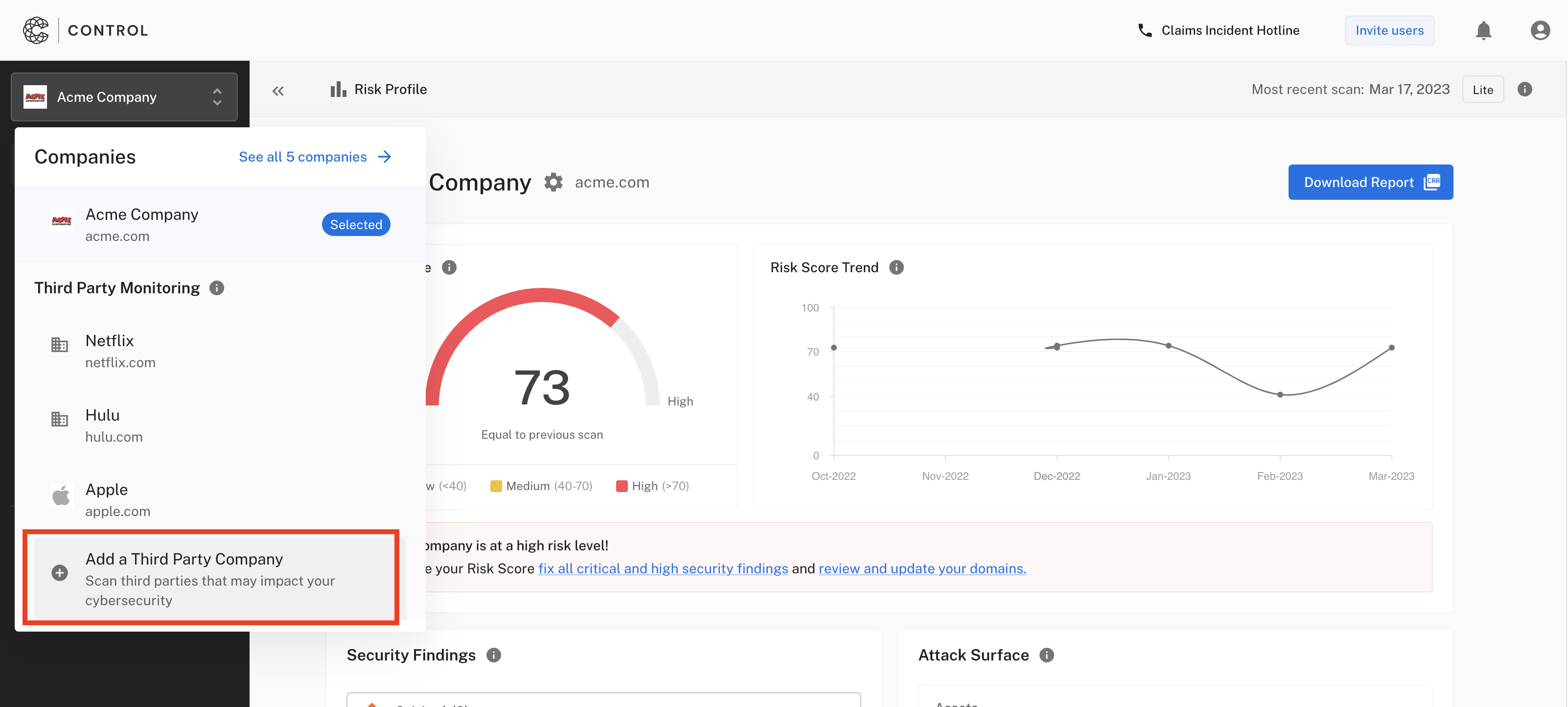 Enter the Company Name, Industry, and Main Domain of the organization you wish to monitor and press 'Save'.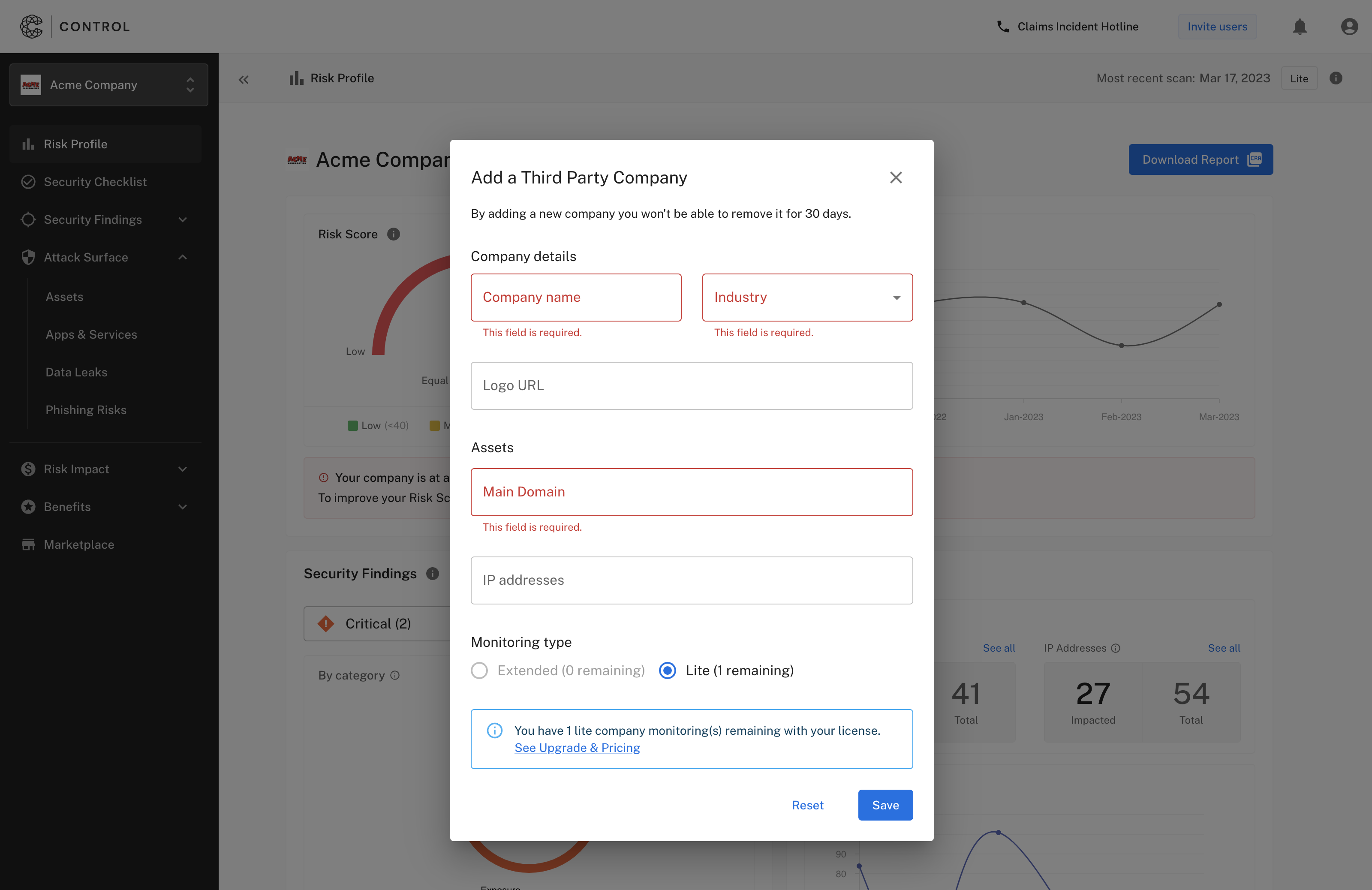 If the domain is already up to date in our dataset, it will be displayed immediately in your Third Party Monitoring List. If ASM needs to update the scan and it's a large organization, the results can take several minutes to appear.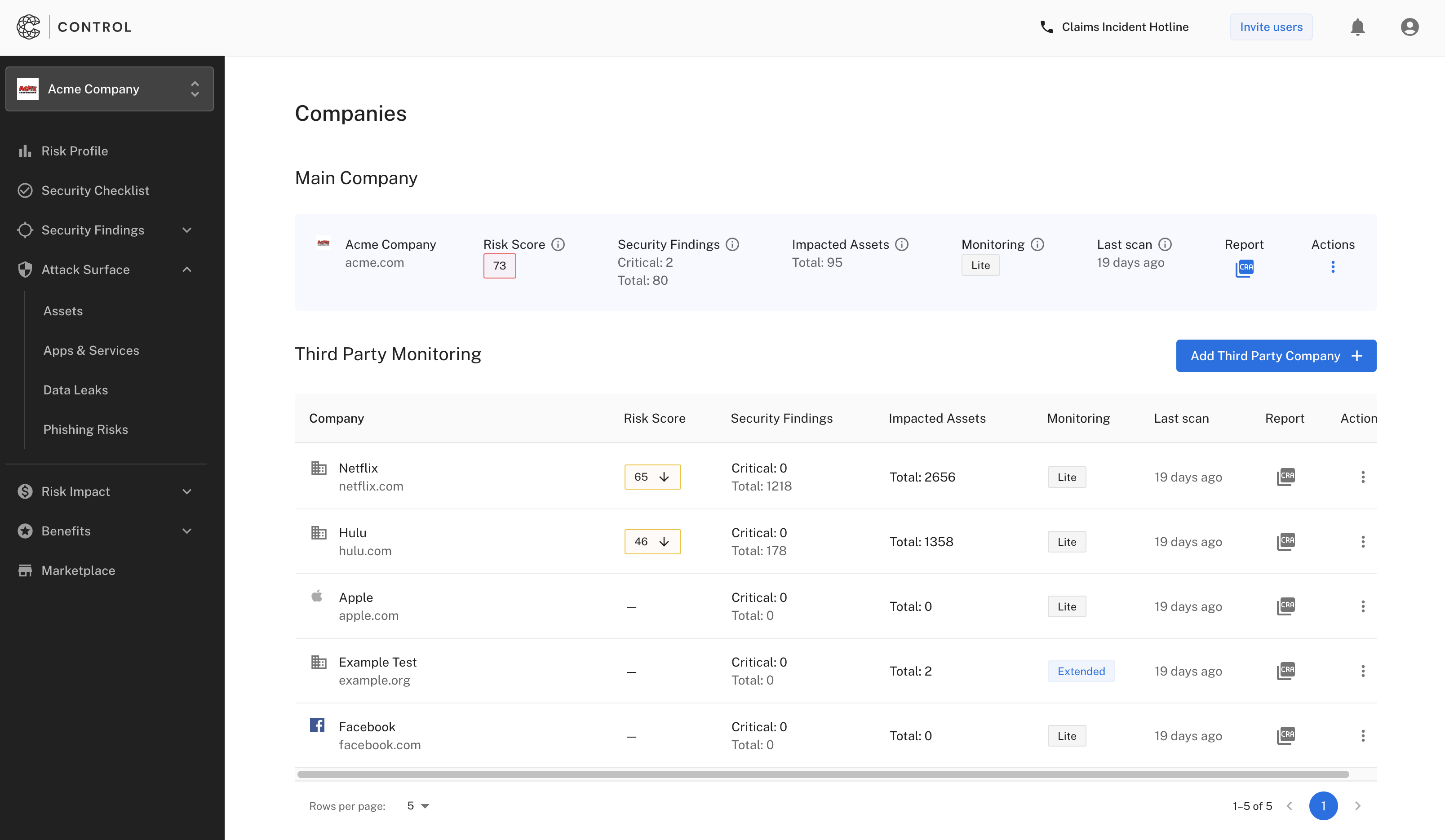 Feel free to navigate away and come back to your monitored organization later, after the scan has been completed.
Once a company is selected, you can browse to Risk Profile , Security Findings and Attack Surface to see the risks of that company in detail.