Log in to Coalition Control
Go to Security Findings > Active Findings. Filter by Severity 'Critical'. This will show you all the critical security findings which you have been alerted on. Critical security findings are the only ones you get alerted on and turn into contingencies if not remediated.
You can filter Security Findings by various categories such as Severity, Resolution Type, Status, Last and First Detected, Group and more. Select one or more option and click 'Set filter'. You can also export security findings as CSV files to analyze. Impacted assets shows the number of assets on which this security finding has been detected. Resolution status indicates whether a security finding is scannable (Resolved via a rescan), auditable or evidence based (resolved via attestation and evidence). Last and First detected gives you an idea of the age. Status indicates if the finding is muted, or under rescan or no action. Resolution status of security findings will show up in the Resolve Request Log
Click on any security finding to see a Quick View. The Quick View shows the description, How to Fix, Details and Impacted Assets. The risk evidence is shown in a screenshot upfront with recommendations and references to fix it. Users can take actions to Share, Rescan, Mute or Resolve . You can navigate through the Quick views of all security findings by clicking Next or Previous button on top. You can also click on the icon on the top right to launch out to see a Detailed View.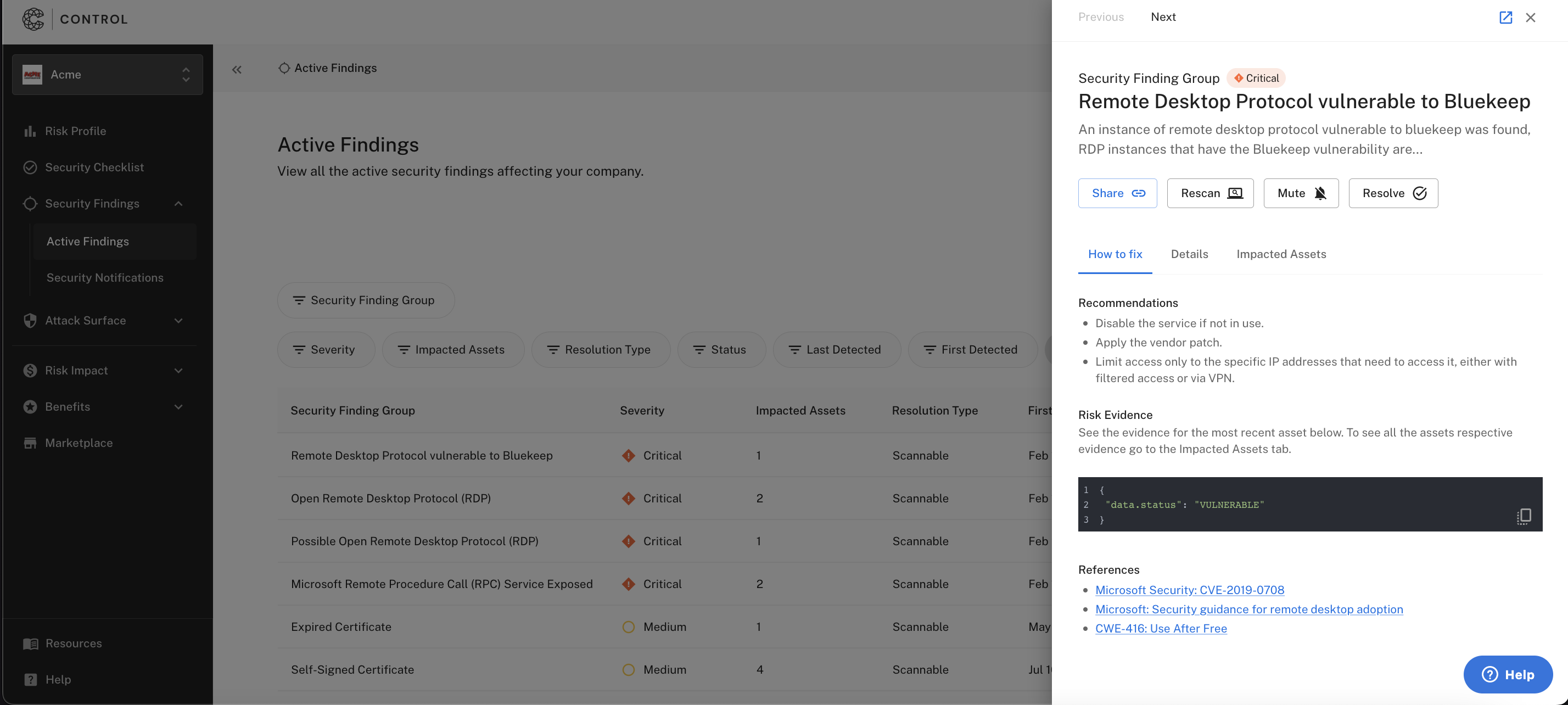 If you believe that a finding is on an asset that does not belong to your organization and you want to report it as a false positive, click on the finding > Impacted Assets Tab > Select the Asset > Click on Actions > Remove Asset
.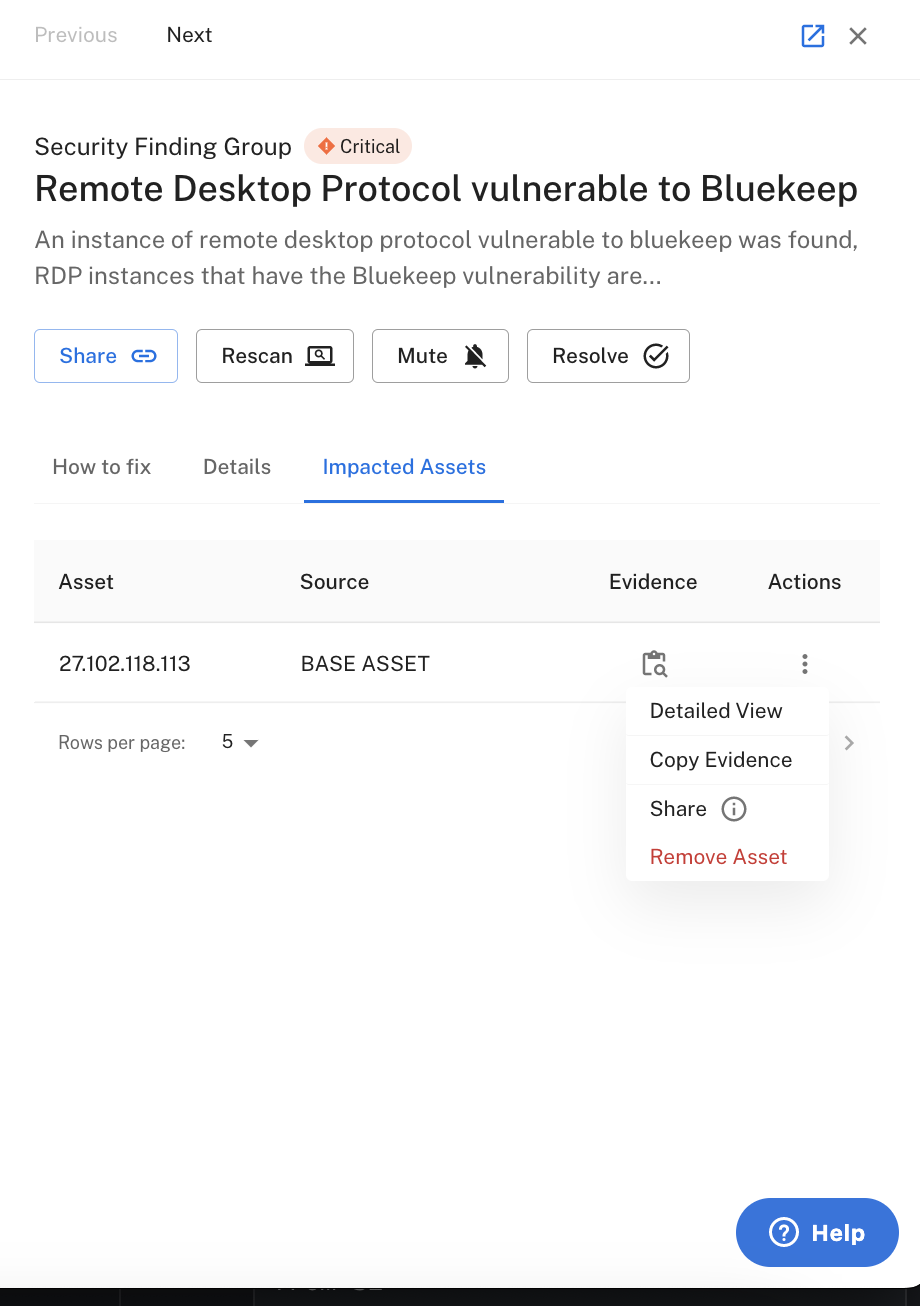 Navigate to Security Findings > Security Notifications. This shows all security alerts that have been sent to your organization and their recipients.
Resolve requests shows who requested resolution, when and the status of the resolution