Security checklist offers small and medium businesses a step-by-step guide or list of security tasks to improve their cyber security posture. This is based on CISA and CIS recommendations. Each task on the list provides guidelines , reference links and recommended vendors or partners to accomplish the control. To complete the task simply submit the attestations associated with the task. If all attestations are complete, users can go from one security status to another (Standard, Strong, Best-in-Class). By accomplishing a security status you may be eligible for premium discount at renewal.
Navigate to 'Security Checklist' from the main navigation in Control
Notice there are 3 security statuses: Standard , Strong and Best-in-Class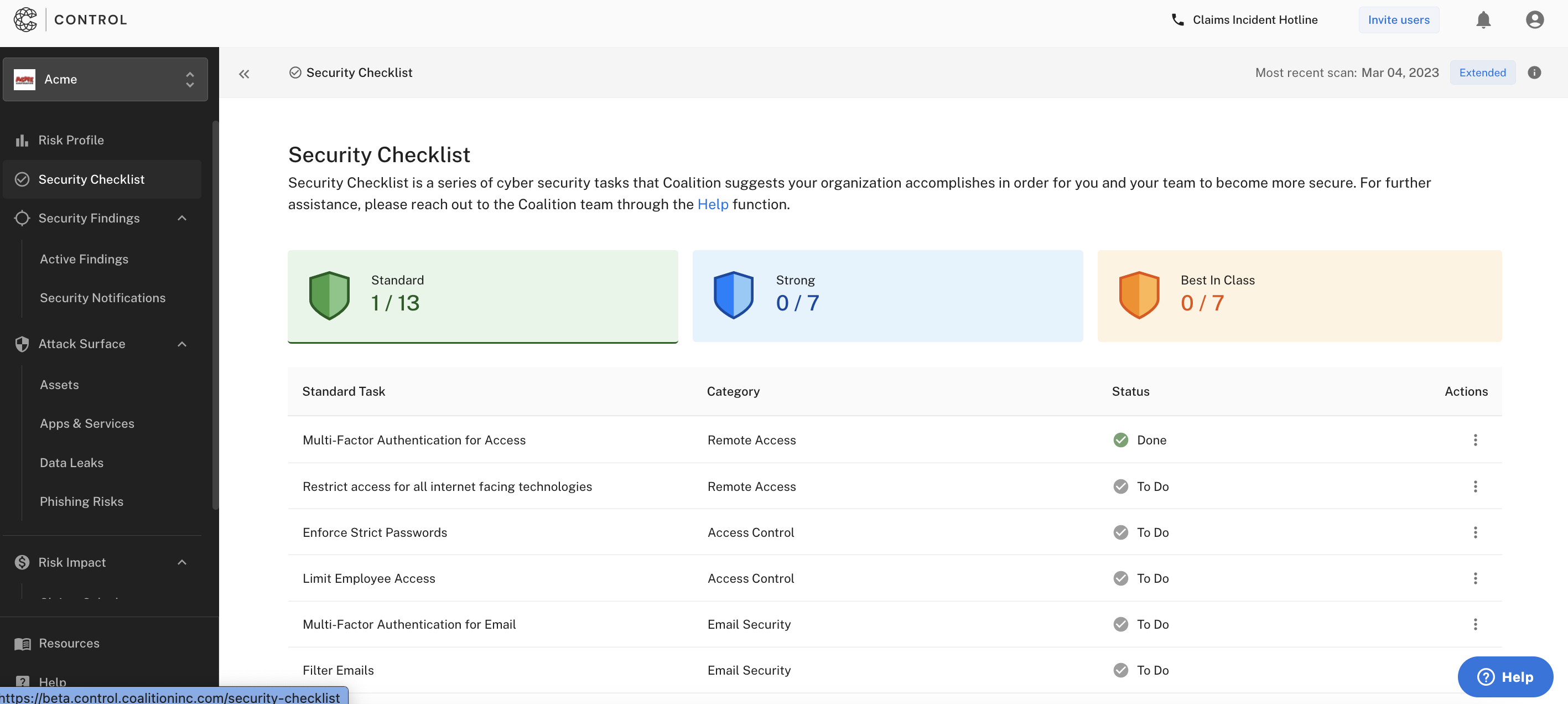 Clicking on each task opens up the right hand drawer which shows Why this task or control is needed, Links on how to configure and Recommended Partners/Vendors.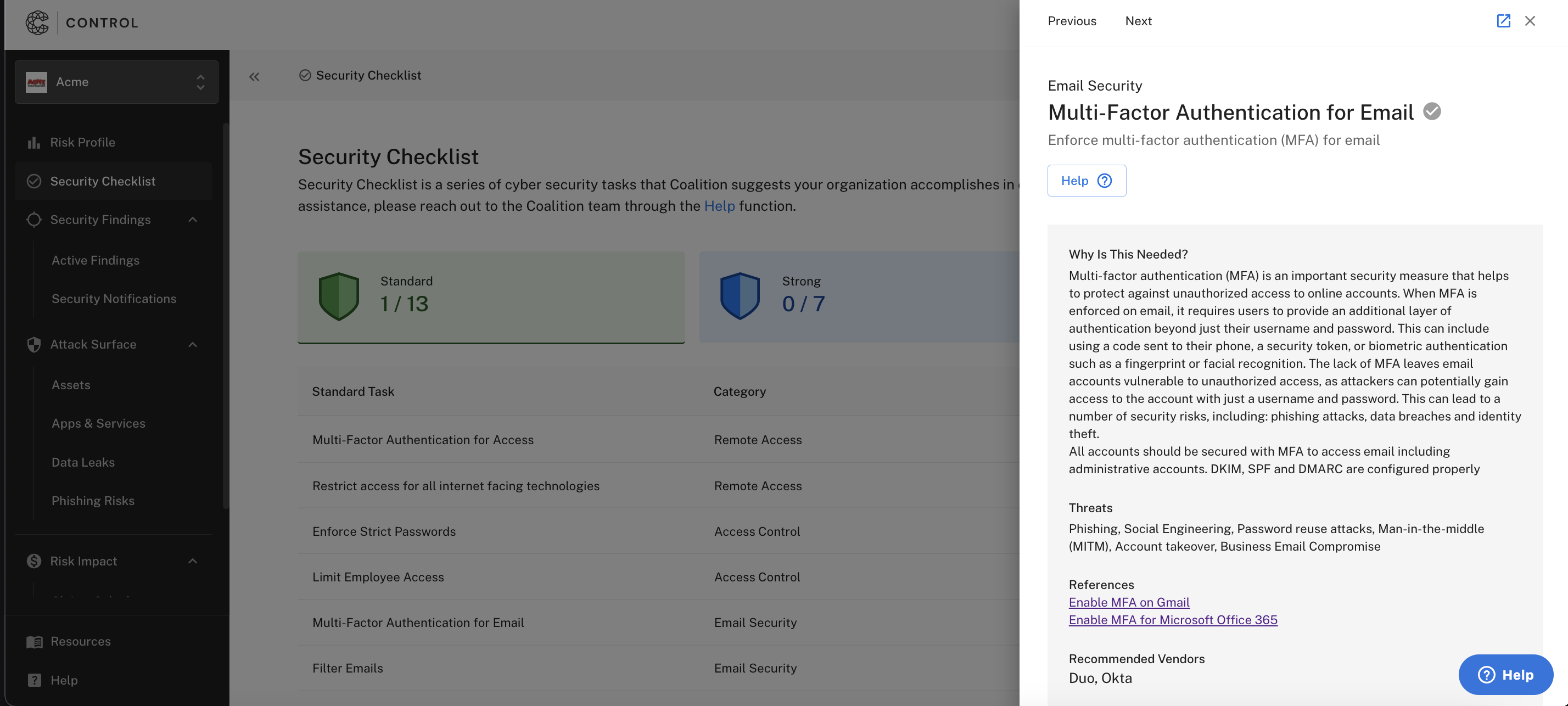 Once you complete a task you can submit attestations to the questions on the panel

This will mark the task as 'Done'
On completing all tasks a status will be completed and you may be eligible for premium discounts at renewal